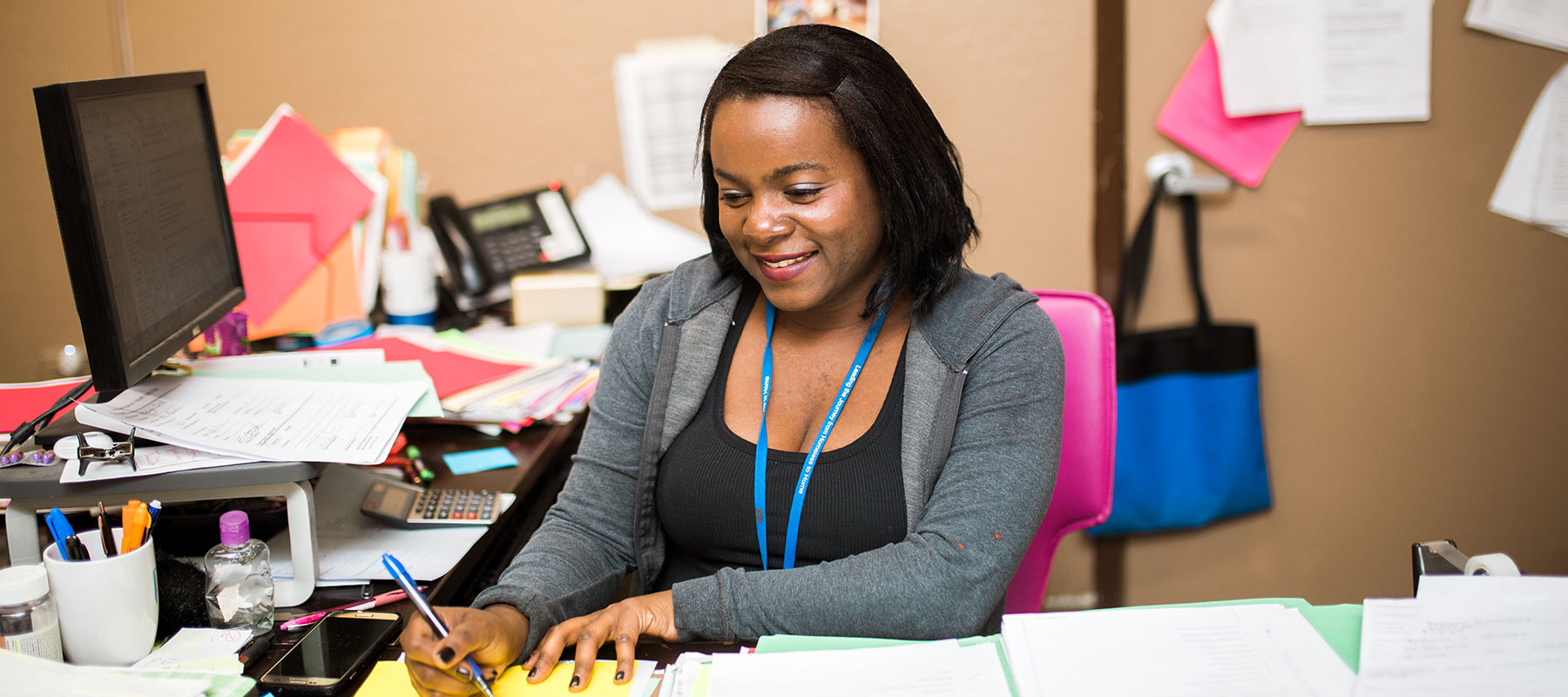 Lead Journey Home Advocate– Safe Haven
Title
Lead Journey Home Advocate– Safe Haven
Lead Journey Home Advocate– Safe Haven
Presbyterian Night Shelter is known for serving the homeless in greatest need: those who have no other places to go.  Those who present the greatest challenge to our community are welcome here.  As the largest homeless shelter in Tarrant County, we serve approximately 1,000 men, women and children each night.
Presbyterian Night Shelter staff members strive with mutual respect and compassion to serve with integrity, taking responsibility for our actions to foster hope in the journey from homeless to home.
Job Summary
The Lead Journey Home Advocate is to assist all Journey Home Advocates with the day to day operations of the facility.  Responsible for maintaining front desk including answering and appropriately routing all guests into the building including phone screenings for potential new guests.  The Journey Home Advocate will also verify and greet all guests, volunteers, and visitors as they approach the front gate and as they enter the building.
Qualifications
High School Diploma or GED required.  Some college coursework in Social Work or related filed highly desired.
Knowledge of Microsoft Office is required.
Ability to communicate effectively in written and oral form. 
Ability to read and understand reports. 
Ability to document services legibly.
Ability to maintain client confidentiality and privacy.
Must be able to remain calm under high stress and communicate effectively with guests, staff and volunteers. 
Ability to solve practical problems and deal with a variety of variables in situations. 
Occasionally required to lift/carry items weighing up to 25 lbs. 
Valid Driver License
Rate of Pay
$12.00 per hour
Hours
6am to 2pm
Monday through Friday
This is a full-time hourly position with benefits. If interested in this position please send your resume by e-mail to jborchardt@journeyhome.org   No phone calls please.
Presbyterian Night Shelter is an Equal Opportunity Employer