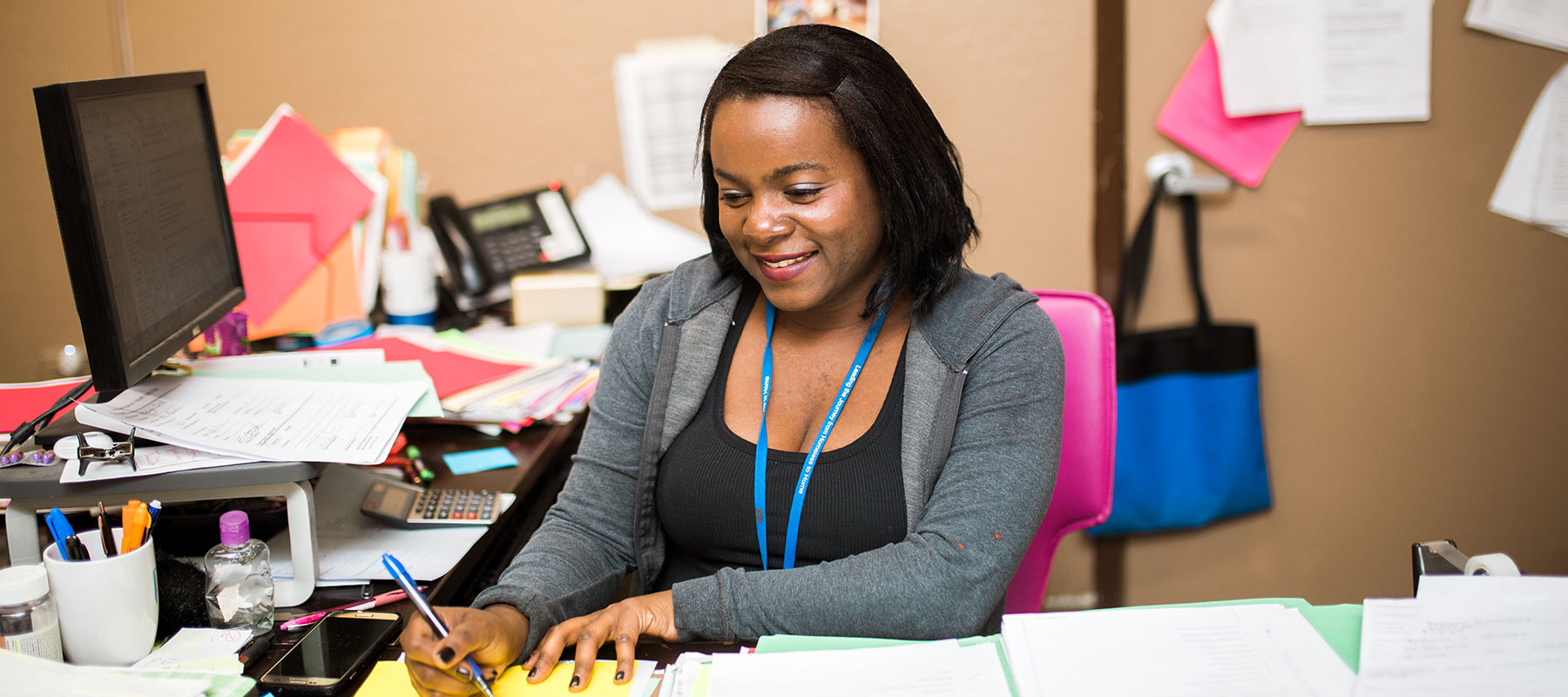 Director of Communications
Title
Director of Communications
Director of Communications
Presbyterian Night Shelter is known for serving the homeless in greatest need: those who have no other places to go.  Those who present the greatest challenge to our community are welcome here.  As the largest homeless shelter in Tarrant County, we serve approximately 1,000 men, women and children each night.
Presbyterian Night Shelter staff members strive with mutual respect and compassion to serve with integrity, taking responsibility for our actions to foster hope in the journey from homeless to home.
Objective
Presbyterian Night Shelter is seeking an energetic and tech-savvy individual to join the development department as the Director of Communications. The individual we are seeking must be comfortable managing simultaneous projects and deadlines. This person will be responsible for leading communications efforts at Presbyterian Night Shelter including identifying, planning, developing, branding, marketing, digital content creation, storytelling and other communications functions to improve the visibility of the organization to key internal and external stakeholders. This role requires the design and implementation of a comprehensive social media strategy with short and long-range communications plans that incorporate a variety of media including direct mail, print, digital web, social media, etc. This person must possess excellent verbal and written communication skills, including impeccable copywriting and copy editing abilities.
The ideal candidate will have strong aesthetic instincts for digital layouts and publishing and an exceptional eye for detail; a keen understanding of major social media platforms' tools and distinct uses; a passion for digital, video, audio, and print content; and successful experience in event management.
Qualifications
Ability to embrace and affirm the mission of the Presbyterian Night Shelter
Minimum of 3 years' experience in marketing and communications; including successful event management in a non-profit setting
Bachelor's Degree in marketing, communications, or related discipline required.
Experience managing digital content
Proficiency with Microsoft Office (Excel, PowerPoint, Word)
Demonstrated knowledge and proficiency with communications technologies
Understanding of copywriting, graphic design, layout, and publishing
Familiarity with social media platforms and social media marketing; including best practices for writing and publishing on different platforms
Excellent verbal communication and presentation skills
Ability to monitor and meet income goals
Available to work occasional nights and weekends
Experience publishing content on WordPress, Squarespace or other CMS
Software Skills Preferred – WordPress; Adobe Creative Cloud (Photoshop, InDesign, Premiere Pro); Constant Contact or similar email service provider; Raiser's Edge
Experience with search engine marketing, Google Analytics, and Google AdWords a plus
This is a full-time salaried position with benefits, if interested in this position please send your cover letter, resume, and salary requirements by e-mail to brios@journeyhome.org. Inquiries without salary requirements