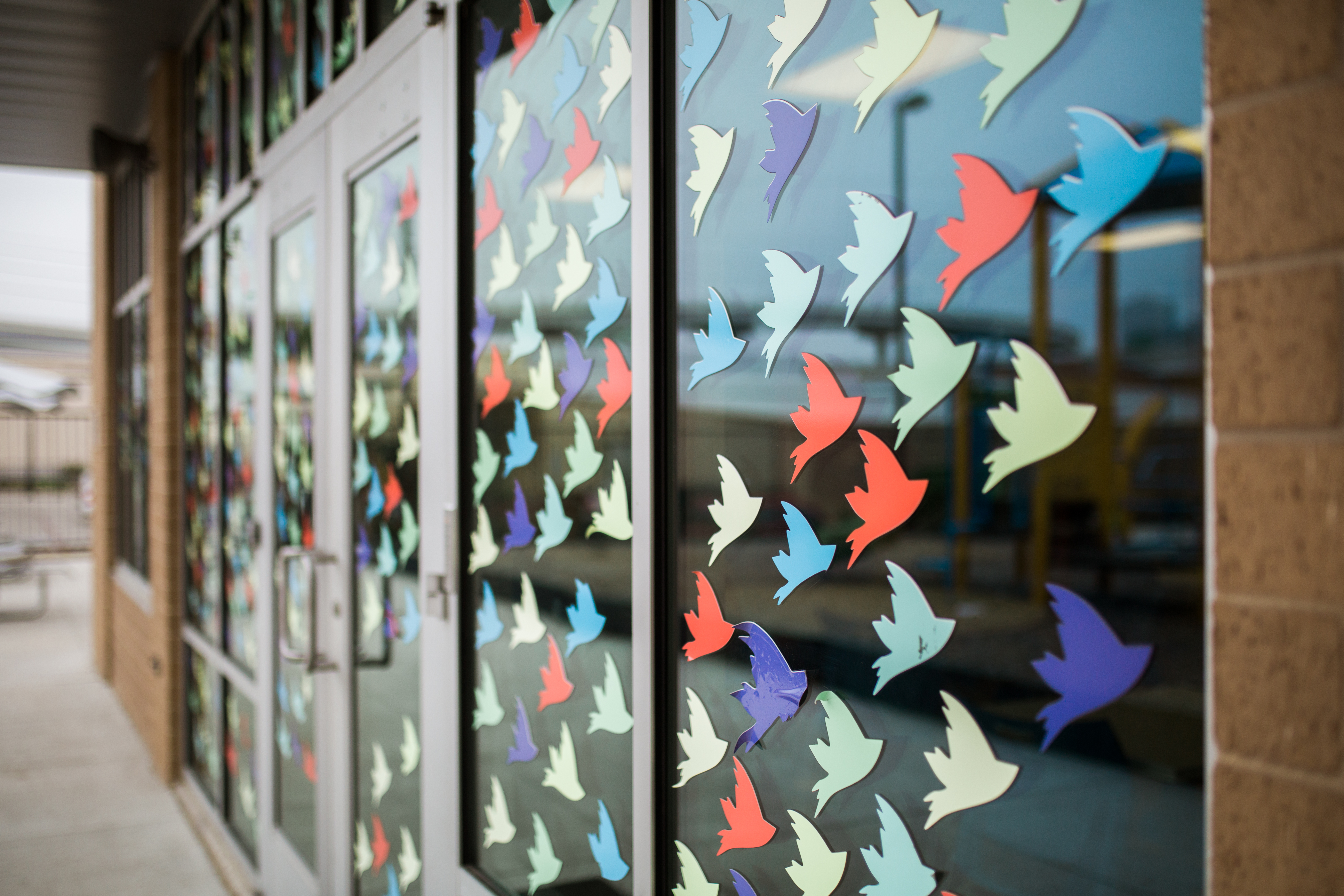 Meet Ms. Smith
Ms. Smith*, a resident at our Morris Foundation Family Services Center, was in an abusive relationship for the last 5 years. "I just got tired of it – he was the sole provider and I had no way out. It was horrible how he was treating me and my kids. Especially when the pandemic hit and quarantine started, he was home every day because he wasn't going in to work (his job closed down) and he is a heavy drinker and it got worse and I couldn't take it anymore."
Ms. Smith, with the encouragement of a family member, reached out to Salvation Army to seek emergency shelter. "I stayed at Salvation Army for 7-8 days and then a spot opened up at the Morris Center. Ms. Venette and Ms. Glenda and the rest of the ladies at Presbyterian Night Shelter have been so kind to me. They really insured me that I was in a safe place."
After arriving at Presbyterian Night Shelter, Ms. Smith was connected with a case manager to help her begin work on a housing plan; her children were paired with a Children's Advocate to make sure the children's needs were met too.
After being in the program for 6 months, Ms. Smith received housing and moved in to a place her family could call home - right before the holidays, too!
"I had no idea about Morris Foundation Family Services Center, I only knew about the Men's Center. After I heard about Salvation Army I packed up everything and left and this time I wanted to be gone for good – I don't want to go back. I didn't want to go through that anymore and I didn't want my kids to see that anymore. I would want to tell anyone in my same situation that no matter how long it has been – it's time to leave."
*Name changed for privacy and safety of the guest