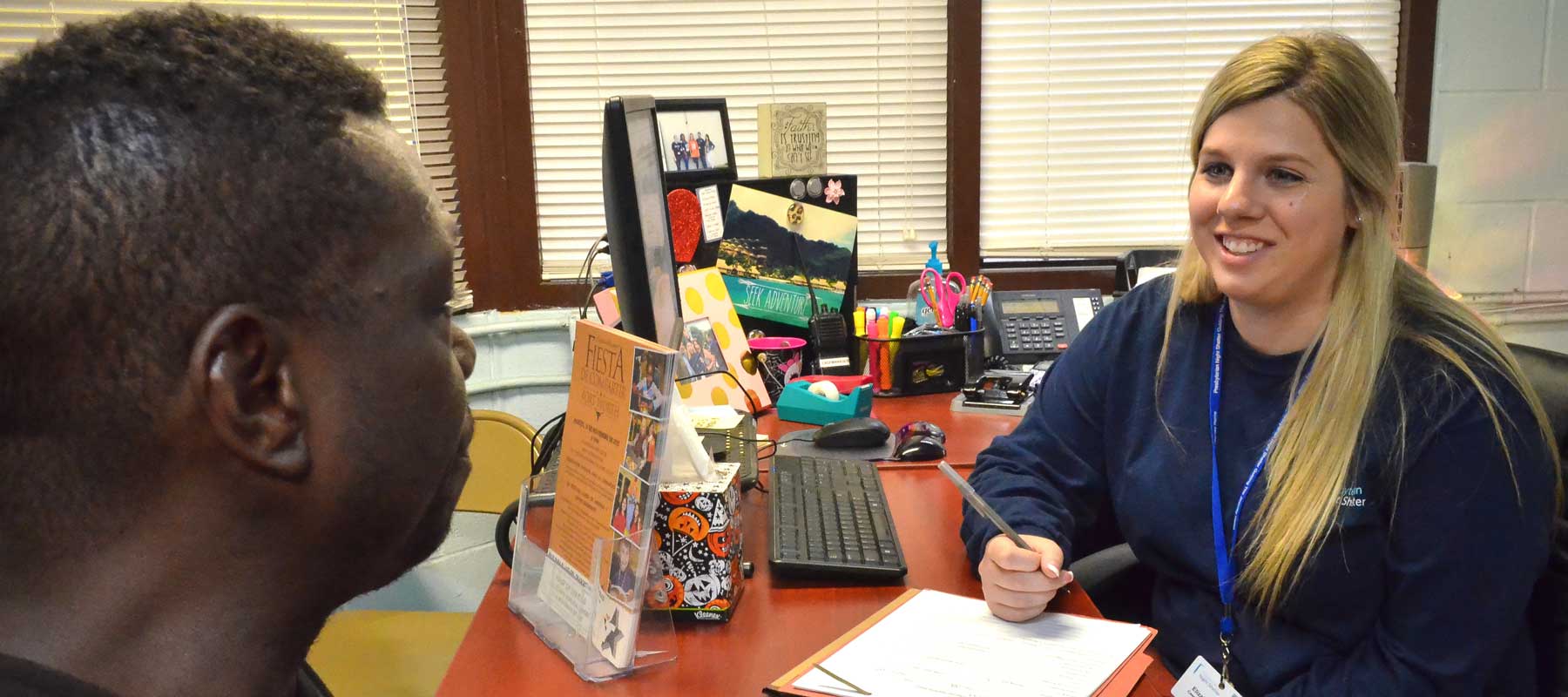 Operations Manager
Operations Manager
Presbyterian Night Shelter is known for serving the homeless in greatest need: those who have no other places to go.  Those who present the greatest challenge to our community are welcome here.  As the largest homeless shelter in Tarrant County, we serve approximately 1,000 men, women and children each night.
Presbyterian Night Shelter staff members strive with mutual respect and compassion to serve with integrity, taking responsibility for our actions to foster hope in the journey from homeless to home.
Job Summary
Responsible for management and supervision of the Operation Department staff, duties and responsibilities. To include maintenance, security, kitchen, grounds and caretaker staff.
·         Uphold and adhere to all security related practices of the Presbyterian Night Shelter.
·         Provide adequate security measures in order to ensure safety for all residents.
·         Create, implement and supervise adherence to departmental procedures.
·         Assist direct reports in determining daily activities
·         Make hiring, firing and discipline recommendations.
·         Responsible for scheduling of the shifts for all direct reports.
·         Complete annual evaluations of all direct reports.
·         Recruit or assist in the recruitment of operations employees in order to identify candidates of the highest quality and suitability for the position.
·         Support managers in maintaining the highest quality of employee performance.
·         Participate in the ongoing and annual evaluations of employees.  Participate in the discipline, promotion or termination of all operations employees and contract labor.  Report all HR issues to the HR department.
·         In written and oral form, inform Vice President of Operations regarding decision points, potential obstacles, risks and progress toward project milestones.
·         Establish and maintain appropriate budget schedules and cost controls to support operation within agency budget(s). 
·         Ensure the timely ordering of equipment and department supplies.
Qualifications
High School Diploma or GED. 
Supervisory experience preferred.
Experience with the homeless population preferred.
Must be proficient in basic Microsoft Office products, including Word and Excel.
Must have valid driver license. Excellent communication skills and professional office skills.  Independent self-starter with high professional standards. 
This is a full-time hourly salaried position with benefits.  If interested in this position please send your resume by e-mail to aallen@journeyhome.org  No phone calls please.
Presbyterian Night Shelter is an Equal Opportunity Employer