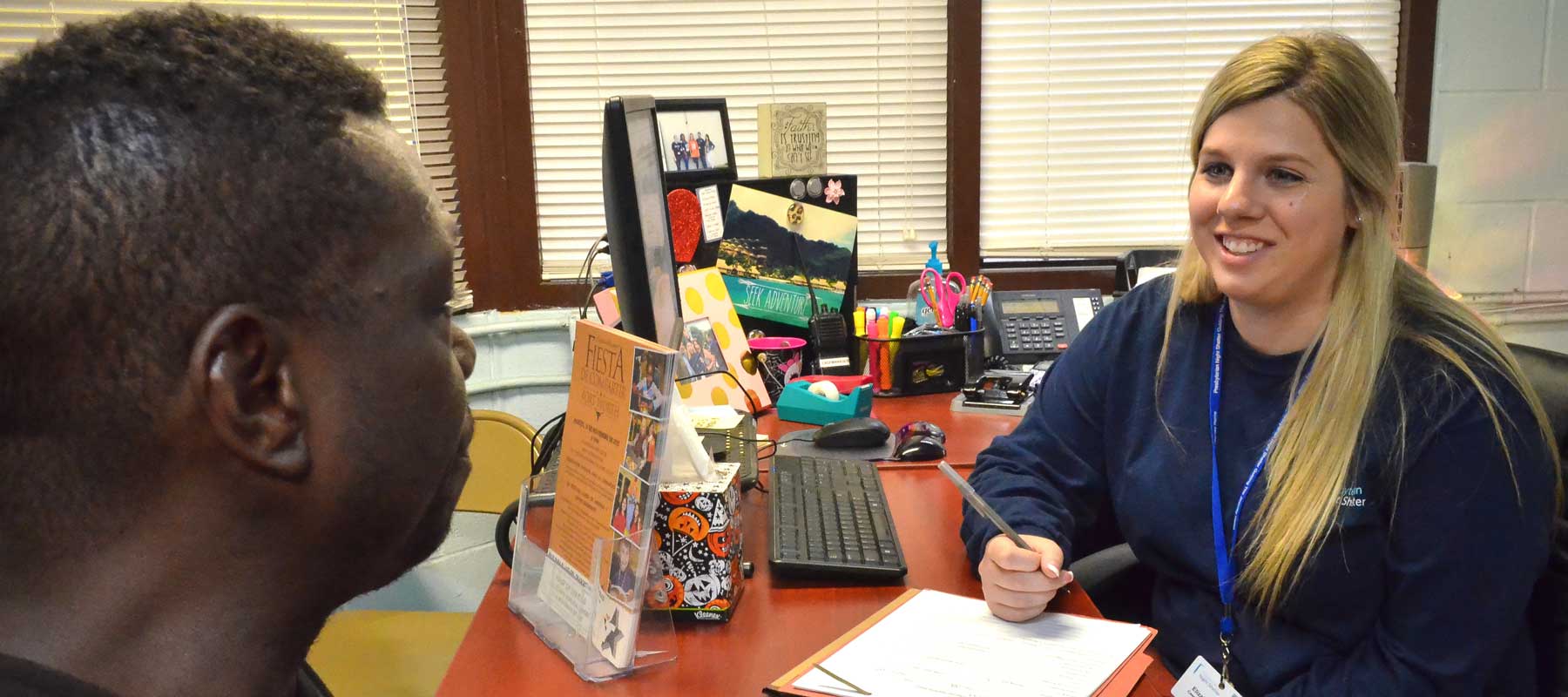 Journey Home Guide – Overnight Guests
Title
Journey Home Guide – Overnight Guests
Journey Home Guide – Overnight Guests
Presbyterian Night Shelter is known for serving the homeless in greatest need: those who have no other places to go.  Those who present the greatest challenge to our community are welcome here.  As the largest homeless shelter in Tarrant County, we serve approximately 1,000 men, women and children each night.
Presbyterian Night Shelter staff members strive with mutual respect and compassion to serve with integrity, taking responsibility for our actions to foster hope in the journey from homeless to home.
Job Summary
Responsible for case management for overnight guests with the primary goal of finding a viable, long term housing option. Case management includes providing information and referrals, life skills training, and long term goal planning with guests. Duties include assessment of needs, identification of resources matched to the need, coordination with guests to connect with resources, and documentation of services. Services must be coordinated with all relevant departments and must fall within the mission of Presbyterian Night Shelter.  This position will work in the Men's Shelter four days per week and in the Women's Shelter one day per week.
Qualifications
A Bachelor's degree in Social Work or related field is required. 
Experience working with diverse and/or difficult populations desired.
Experience working with the homeless population is preferred.
Experience working with individuals with mental illness is preferred.
Current knowledge of the local network of services preferred.
Knowledge of Microsoft Word and Excel is required.
Valid driver license is required.
Hours
12pm to 8pm
Monday through Friday
This is a full-time, salaried position with benefits.  Email cover letter and resume to bmcilroy@journeyhome.org  , no phone calls please.
Presbyterian Night Shelter is an Equal Opportunity Employer