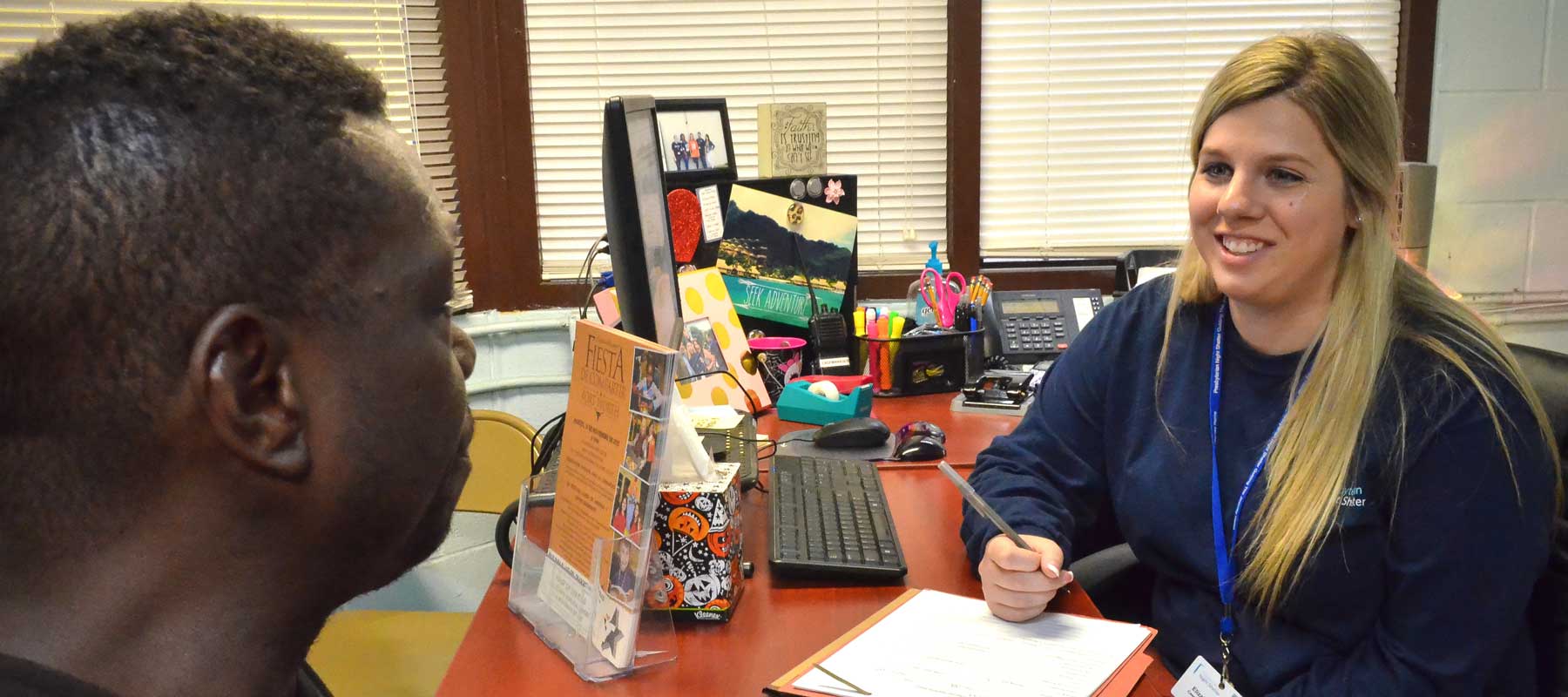 Donation Warehouse Manager – Operations
Title
Donation Warehouse Manager – Operations
Donation Warehouse Manager – Operations
Presbyterian Night Shelter is known for serving the homeless in greatest need: those who have no other places to go.  Those who present the greatest challenge to our community are welcome here.  As the largest homeless shelter in Tarrant County, we serve approximately 1,000 men, women and children each night.
Presbyterian Night Shelter staff members strive with mutual respect and compassion to serve with integrity, taking responsibility for our actions to foster hope in the journey from homeless to home.
Job Summary
The Donation Warehouse Manager coordinates, organizes and supervises the processing, sorting, receiving and handling of in-kind donations needed to fulfill the mission of the organization.  Donations include new and used clothing, household items, food toiletries, children's items and gift cards among others. Some evening and weekend work may be required. This position demands a level of confidentiality and discretion with sensitive information. Knowledge of Microsoft Word, Excel and Outlook is essential to be successful in this position. A competent manager will need to be flexible, pro-active and detail-oriented, with strong organizational habits and skilled at verbal and written communication.
Qualifications
High school graduate with college degree preferred.
Two plus years' experience in non-profit in the human services field preferred.
Warehouse management experience is a plus.
Must be proficient in basic Microsoft Office, including Word, Excel, and Outlook. 
This position requires a self-motivated, highly organized individual with an outgoing personality and superior communications skills.
Must have demonstrated ability to write persuasively and positively motivate and influence constituents.
Ability to maintain guest confidentiality and privacy. 
Valid driver license is required.
This is a full-time, with benefits.  Email cover letter and resume to aallen@journeyhome.org , no phone calls please.
Presbyterian Night Shelter is an Equal Opportunity Employer