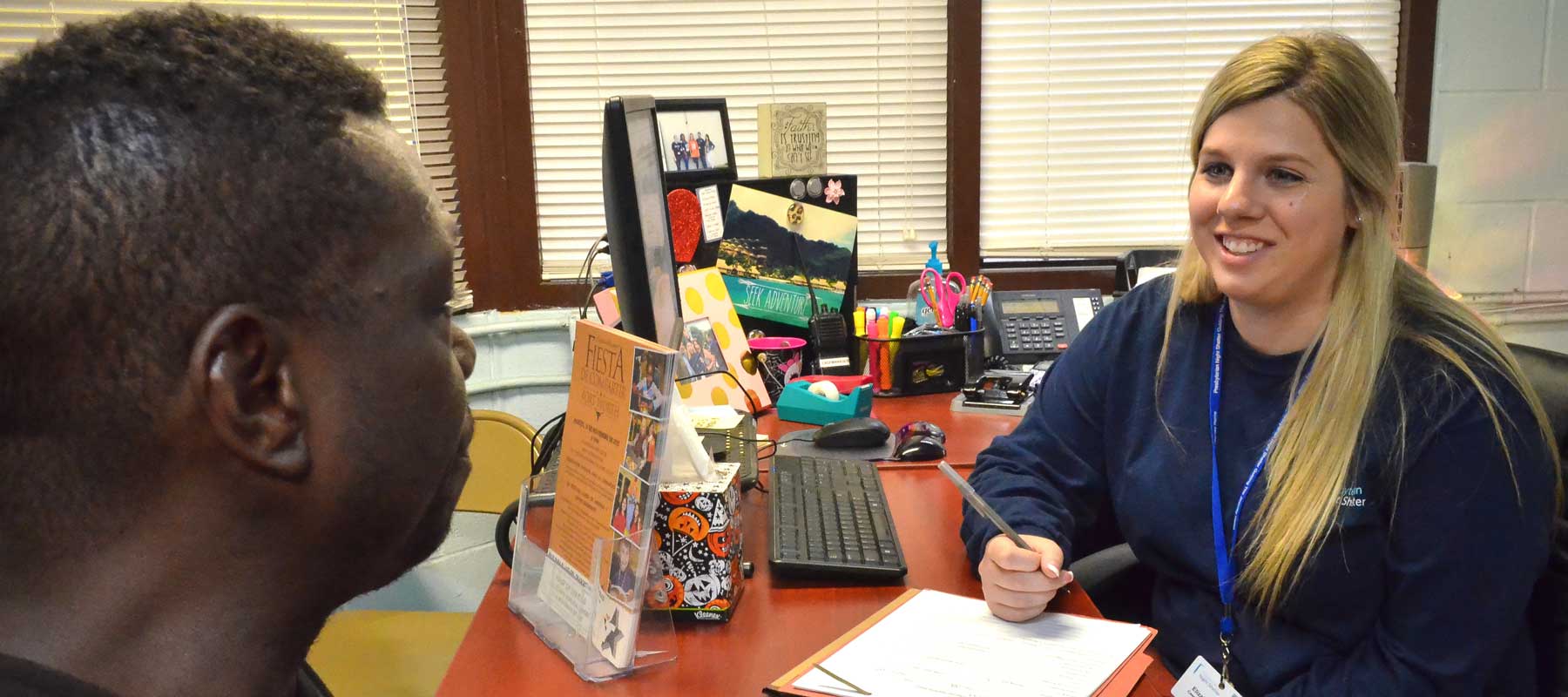 Director of Major Gifts
Title
Director of Major Gifts
Director of Major Gifts
Presbyterian Night Shelter is known for serving the homeless in greatest need: those who have no other places to go.  Those who present the greatest challenge to our community are welcome here.  As the largest homeless shelter in Tarrant County, we serve approximately 1,000 men, women and children each night.
Presbyterian Night Shelter staff members strive with mutual respect and compassion to serve with integrity, taking responsibility for our actions to foster hope in the journey from homeless           
Job Summary
The Director of Major Gifts is responsible for generating immediate and future financial support by identifying, cultivating and soliciting individuals, foundations, and others as assigned.  This position is an integral part of the Resource Development team, and must foster relationships through establishment, advancement and stewardship with a goal of solicitation.  The Director of Major Gifts is also responsible for the management of the Presbyterian Night Shelter capital campaign.   This position works closely with Vice President of Resource Development, organizational leadership, and campaign counsel. 
Manage and direct a portfolio of donors and donor prospects (including campaign donors and prospects) for solicitation of planned gifts, as well as gifts and pledges of $5,000+.                 
Develop new relationships in Fort Worth and Tarrant County, facilitating the prospect management process, including prospect assignments and tracking sessions, identifying new funding sources.
Advance existing relationships toward annual, campaign, and major gift solicitations.
Steward existing donors through personal visits and communications, documenting strategy, activities and updates.    
Coordinates the daily operations of the capital campaign, including monitoring the receipt of campaign gifts and pledges. Works directly with the Vice President of Resource Development as well as campaign counsel, receiving guidance and recommendations on all aspects of the campaign.
Prepare regular reports and evaluations, providing consistent and timely communication to organizational leadership on next steps, strategies and proposals for all prospects.                       
Communicate well with development team, leadership, and board.
Establish a team effort in fundraising to the benefit of the organization.                  
Document and maintain accurate records in donor database in a timely manner.
Represents Presbyterian Night Shelter, as directed, at community events and leads tours of facilities to prospects and major donors.
Plans and implements all events related to the campaign of fundraising events including groundbreaking, hosted events, celebration dinners, open houses, special tours, etc.
Manage Legacy and Lifetime Giving initiatives within a robust Planned Giving program.
Manage North Texas Giving Day fundraising efforts for the organization. 
Qualifications
·         Minimum of 5 years' experience in fundraising preferably with a proven track record of securing major gifts and/or knowledge of gift planning.
·         Bachelor's Degree Required. 
Use appropriate interpersonal styles to establish effective relationships with donors and internal partners; interact with others in a way that promotes openness and trust and gives them confidence in one's intentions.                         
Ensure that the donor perspective is a driving force behind gifting decisions and activities; craft and implement service practices that meet customers' and own organization's needs.
Clearly convey information and ideas through a variety of media to individuals or groups in a manner that engages the audience and helps them understand and retain the message.
Excellent interpersonal, organizational, and verbal communication skills.  Strong persuasive speaker.
Ability to set priorities, multi-task and complete numerous projects simultaneously, meet deadlines with attention to detail.
Proficiency with Microsoft Office (Word, Excel, PowerPoint)
Proficiency in Raiser's Edge or other donor databases.
Ability to monitor and meet income goals
Ability to embrace and affirm the mission of the Presbyterian Night Shelter.
Available to work occasional nights and weekends
This is a full-time salaried position with benefits, if interested in this position please send your resume with a cover letter and salary requirements by e-mail to pdaubert@journeyhome.org  Inquiries without salary requirements will not be considered.  No phone calls please.  Presbyterian Night Shelter is an Equal Opportunity Employer