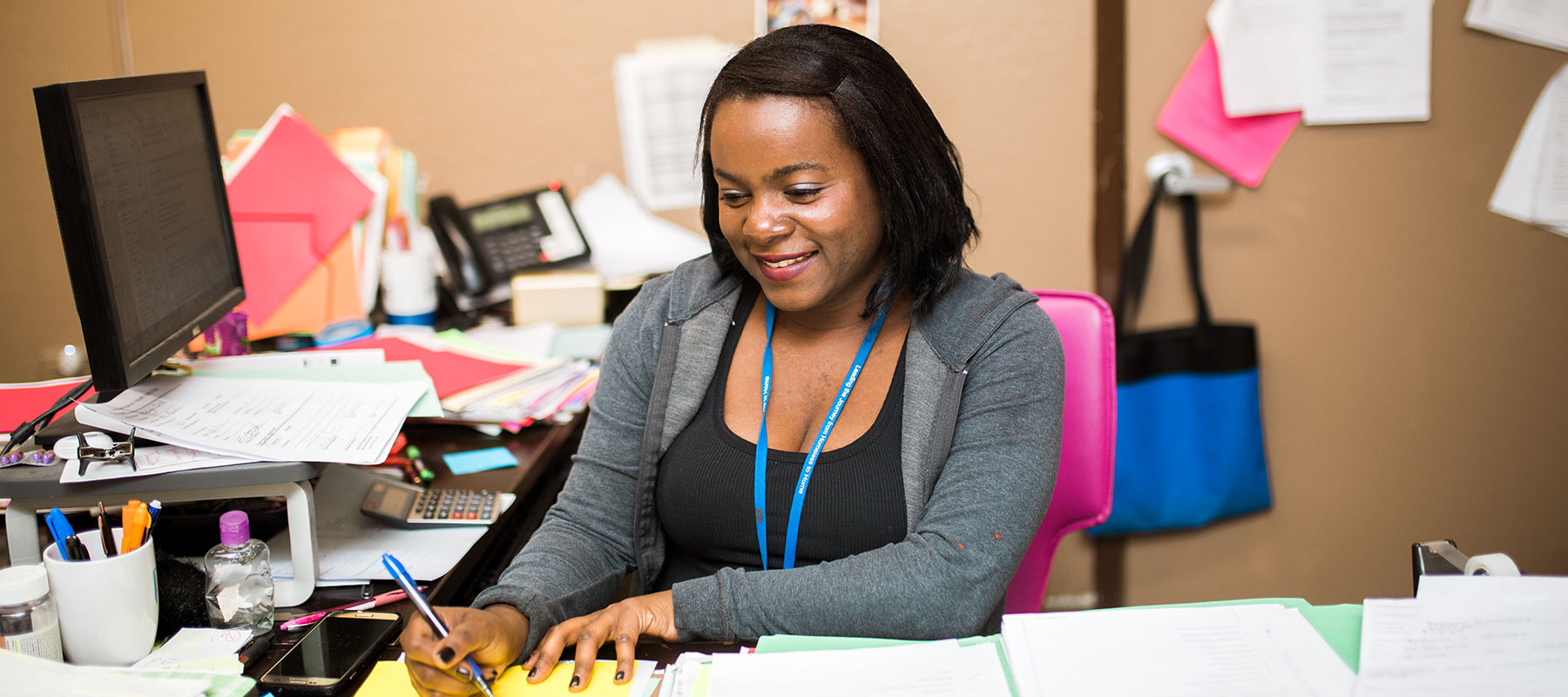 Director of Foundations and Corporate Relations
Title
Director of Foundations and Corporate Relations
Presbyterian Night Shelter is known for serving the homeless in greatest need: those who have no other places to go. Those who present the greatest challenge to our community are welcome here. As the largest homeless shelter in Tarrant County, we serve approximately 1,000 men, women and children each night. Presbyterian Night Shelter staff members strive with mutual respect and compassion to serve with integrity, taking responsibility for our actions to foster hope in the journey from homeless
Job Summary
The Director of Foundation and Corporate Relations develops strategy, vision, and directs efforts to identify, cultivate, solicit, and steward family, private, public, and corporate foundations, with an emphasis on building and expanding long-term relationships to impact Presbyterian Night Shelter's highest priority initiatives through transformational giving. The Director of Foundation and Corporate Relations is skilled in exceptional engagement, timely solicitation, and relevant stewardship.
Conduct the full range of activities required to prepare, submit, and manage grant proposals to corporate partners and foundations.
Research and use industry expertise to develop new short and long-term approaches to institutional giving.
Responsible for identifying, researching, and writing proposals for both restricted and unrestricted gifts.
Perform prospect research: corporations and foundations and evaluate mission alignment for current and future grant or sponsorship submissions.
Develop and maintain the grant proposal and grant reporting timeline(s).
Prepare and create compelling written proposal materials and presentations, including the annual case for support.
Manage relationships for corporate and foundation supporters.
Collaborate with the development team to identify the best relationship manager for corporate partners and foundations, ensuring proper engagement, solicitation, and stewardship
Ensure interactions with foundations, corporations, and donors are thoughtfully prepared and lead pre-meeting briefings with staff and volunteer leadership.
Comply with all grant reporting as required by foundation/corporate partners, ensuring deadlines are met in a timely manner.
Collaborate across campus to gather information necessary to report to foundation/corporate funders on current grants and sponsorship programs.
Maintain current records in database (Raisers Edge) and in files, including grant tracking, reporting and moves management.
Provide tours to foundations, corporations, and civic groups.
Meet or exceed the team's established annual revenue and key activity metric goals and drive monthly and quarterly progress toward these goals.
Qualifications
Minimum of 3 years' experience in fundraising preferably with a proven track record of securing private, public, corporate and family grants. Experience with creating project budgets.
Bachelor's Degree Required.
Use appropriate interpersonal styles to establish effective relationships with donors and internal partners; interact with others in a way that promotes openness and trust and gives them confidence in one's intentions.
Ensure that the donor perspective is a driving force behind gifting decisions and activities; craft and implement service practices that meet customers' and own organization's needs.
Excellent interpersonal, organizational, and verbal communication skills. Strong persuasive speaker and writer
Ability to set priorities, complete numerous projects simultaneously, and meet deadlines with attention to detail.
Proficiency with Microsoft Office (Word, Excel, PowerPoint)
Proficiency in Raiser's Edge or other donor databases
Success with grant writing and with corporate giving
Ability to monitor and meet or exceed revenue goals
Ability to embrace and affirm the mission of the Presbyterian Night Shelter.
Available to work occasional nights and weekends
This is a full-time salaried position with benefits, if interested in this position please send your resume with a cover letter, grant writing samples and salary requirements by e-mail to brios@journeyhome.org Inquiries without salary requirements will not be considered. No phone calls please. Presbyterian Night Shelter is an Equal Opportunity Employer